Meet our Family Law Barrister - Matthew Dobkin
Matthew Dobkin is an experienced Family Law Barrister who works in the Family Law department at Sugaré & Co Solicitors.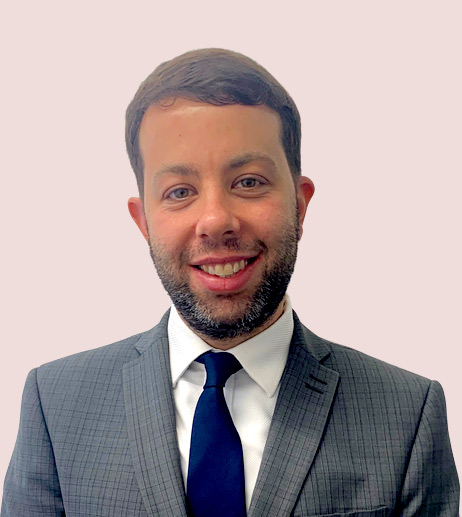 Meet Matthew:

What have been the highlights of your career?
I have provided legal advice to clients in various complex cases, but if I had to pick three, they would be:
Uncovering the substantial hidden assets of a party going though a divorce;
Locating and returning a child to this country, who had been abducted abroad by a parent.
Successfully challenging the local authority by ensuring that a child, who had significant education needs, got the help he deserved;
The odds were against my clients in these cases and, by pursuing their interests strongly, we got the right outcome for them.
What tempted you to work at Sugaré & Co as an in-house barrister?

Having been a barrister since 2007, I was delighted to be asked to join a firm with
an excellent reputation in the fields of law in which I specialise.
My work has taken me internationally and throughout the country, most recently to London where I worked for the past seven years. I had worked closely with Sugaré & Co prior to that, and upon becoming aware that they were expanding and had a position available, it was an easy decision to make.
I hope that my experience will be a great asset to the clients of Sugaré & Co, particularly in handling complex cases regarding children, divorce and special educational needs.

What are your top tips for those going through a divorce/separation?
Try to reach an amicable agreement with your spouse if possible. It's quicker, less costly and less hassle that way.
Get any agreements drawn up in writing by a lawyer and approved by the Court to avoid future problems.
Get legal advice at an early stage, even if you intend to reach an agreement. There are many pitfalls to avoid. Penny wise can lead to being pound foolish.
Choose a lawyer that will give you clear and honest advice and who will always advance your case.
What are the most important qualities a lawyer should possess?
Never stop fighting, even if everyone is against you.
Tell clients the truth about their prospects, no matter how difficult that may be, so they can make informed choices.
Keep costs low – it's not your money, it's theirs.
If you require an experienced Family Law Barrister in Leeds, get in touch with Matthew to arrange a free consulation by calling 0113 2446978 or use the contact form below.